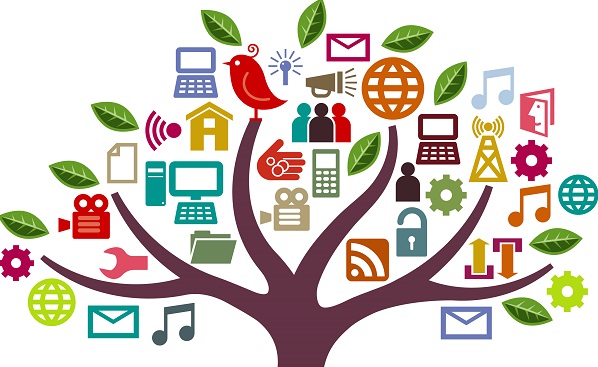 Promotional marketing is the process of engaging with customers, both current and new, by boosting awareness to your product or service. This is composed of a series of actions that contribute and aggregate value to your product or service, with a specific goal (like increasing sales or brand awareness).
Running a successful promotional campaign is essential to place your product in the market, giving you the possibility to keep winning over your existing customers and attracting new ones. Promotional campaigns are also demanding, as in many cases you need to solve specific situations such as promoting and supporting the introduction of new products or selling the accumulated stock with low demand, and you'll need to find the best strategies to do it.
So, what makes a promotional campaign successful? There are many factors that should be taken into account in order to pull off a good promotional campaign, but the most important thing is to stand out by promoting your product in the most original way possible.
From the moment we wake up until we go to bed we're surrounded with advertising and publicity. It's important that your promotional campaign cuts through this noise and reaches your target audience. It will require careful planning and creativity.
But don't worry, you can work your way to become a marketing expert in no time and launch a successful promotional campaign by following these steps.
Determine your objectives
This is the very first step when you're planning a promotional campaign. Based on your goals you'll design your promotional campaign with different structures. Though in most cases the main objective may be to get more customers and generate more sales, there are other types of goals that may be just as important, such as increasing exposure, promoting a new angle of an existing product or service, associating your brand with certain values or emotions, among many others.
Many entrepreneurs make the mistake of planning a promotional campaign without knowing specifically what they want to get from it or limiting it to just increase their sales. Analyze what are the needs of your company and set paths that will help you meet them. Based on your purposes, you need to establish the duration of the campaign, its format, the time of the year when you'll launch it and the economic management, which leads us to the next step.
Determine your promotion mix
For your promotional campaign to be successful, you need to make your target audience aware of your actions. This is where you need to allocate resources to promotion, advertising, publicity, public relations, and personal selling.
Remember all of these are key areas to make sure the word is spread and creates awareness amongst your target audience, so you shouldn't skimp on any of them.
Define your target
You need to know to whom your campaign will be directed to and do some research on that audience. If you don't know your customers, how will you effectively approach them? In this order of ideas, you should define a series of factors such as age, gender, social status, civil status and so on. Based on these you'll be able to understand their habits, their activities, what they're into, so you can choose the best means to get to them.
 Choose your communication channels
The aspects you defined previously will help you choose the best communication channels to use for your promotional campaign. Depending on age, location, cultural status, and other aspects, people consume different media at different times. This means you will need to have clearly defined your target audience before you select the ways you're going to communicate your promotional campaign; otherwise, you won't be able to reach them and will probably waste your investment.
For example, if your promotional campaign is aimed at the elderly, the best communication channel would probably be magazines, newspapers, posters and/or flyers. If you invest in an online campaign on social media such as Twitter or Instagram, chances are you won't generate the level of awareness you want, since those are not the media they use the most.
Determine your additional value
What is the "extra" you're going to use in your promotional campaign? It can be either coupons, discounts, gifts. Depending on the type of customer you are aiming your campaign to, you should make your product, and your brand unique. And this means giving a +1 to your product in order to make it memorable to your customers.
An idea that worked for me, and it's shown its value are promotional items. You may believe the stereotype that promotional products just get thrown away when the customer gets home, but it's been proven that when people find the corporate gift useful like a branded journal or notebook, they tend to keep it for several years, in addition to noticing and remembering the company's message and logo on it.
Successful promotional campaigns don't happen by chance. They require careful planning, taking into consideration your audience and how you'll reach them, a well-designed budget and how you plan to use it, and having clear goals you hope to achieve with the campaign. If you don't plan your campaign appropriately, you'll probably end up losing more money than you earn, and that's never good business.
In short terms, what makes a promotional campaign successful is making sure your message reaches your audience, that your target audience can understand your message and that this message encourages them to take the desired action. Keep this in mind and plan your campaign according to it.
Are you launching a promotional campaign for your business soon? If you have any comments or suggestions, please leave a comment below.